Download The New Game in Town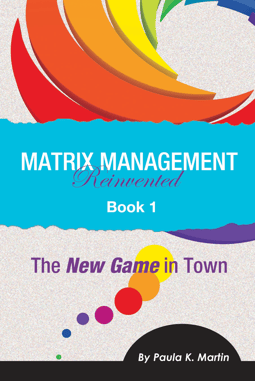 Meet Leon, the CEO of an international company, and Lisa, a Matrix Management 2.0™ consultant. In The New Game in Town, they begin their journey discussing Vertical Management, and how it's no longer adequate to address the operational challenges Leon faces.
---
The Reviews Are In!
"Just finished reading The New Game in Town. Great book! It's simple and straight forward — the best way of explaining the complexity of moving from VM 1.0 to MM 2.0™.
I like your approach of using storytelling, and the way you've incorporated the systems perspective (and a bit of game theory). It gets the point across very well."
—Les Handford
Property Management Division
Ministry of Central Service
Government of Saskatchewan